In Rocky River
This house had just undergone a large contemporary addition when the owners assigned us to streamline the new build with the current backyard. The finished project resulted in an open concept layout, covered in Unilock Artline pavers and surrounded by fresh landscaping and outdoor lighting.
Stepping out of the new home addition, we installed a nearby grill with granite countertops against an array of privacy plants that serve as a backdrop. An oversized dining area rests directly behind the outdoor kitchen and next to the firepit. Relaxation around the fire was key, as was entertaining friends and family for large sporting games.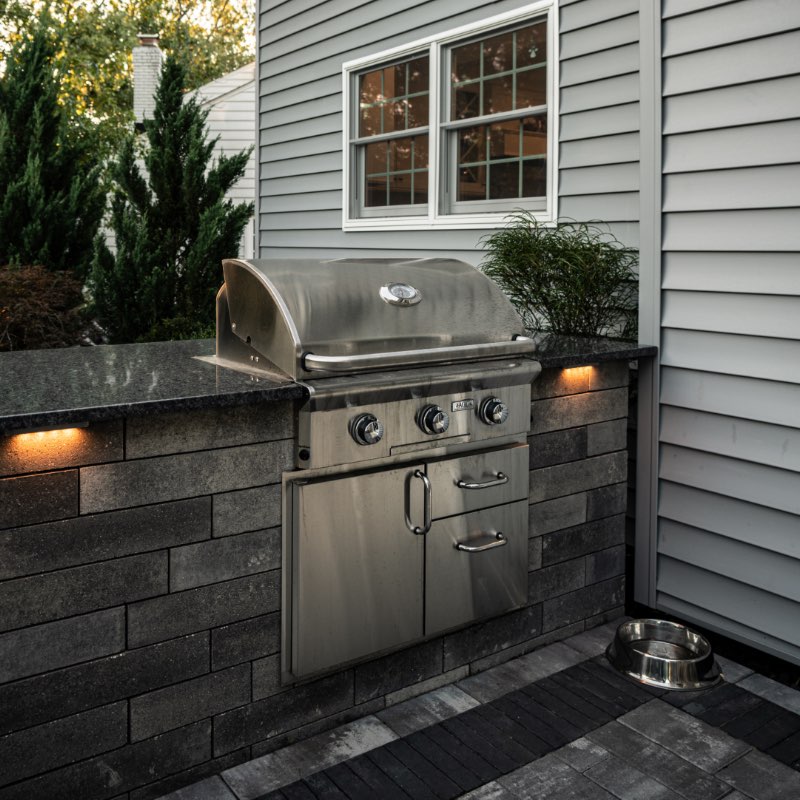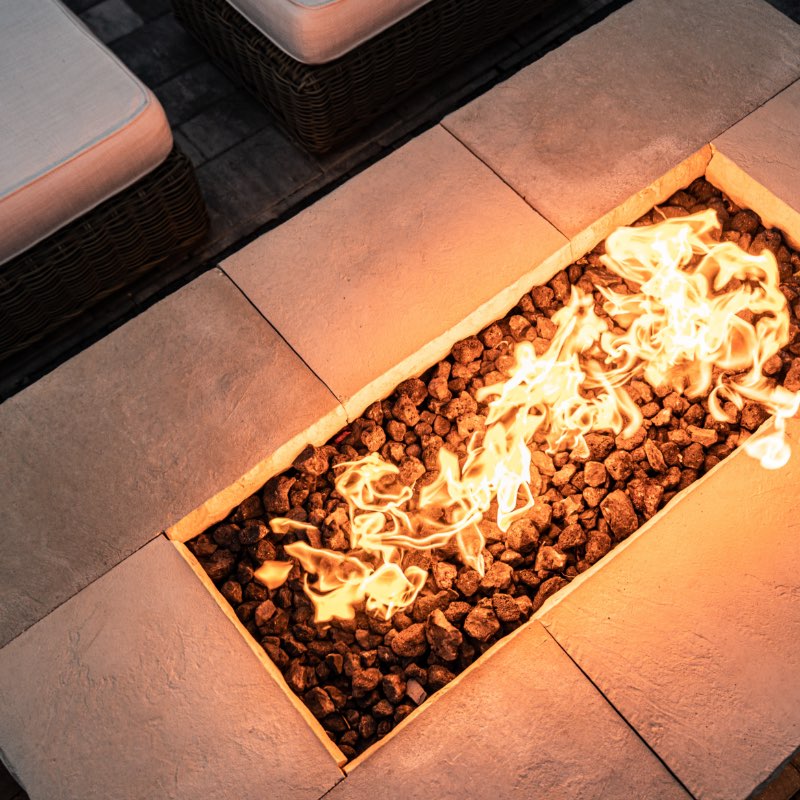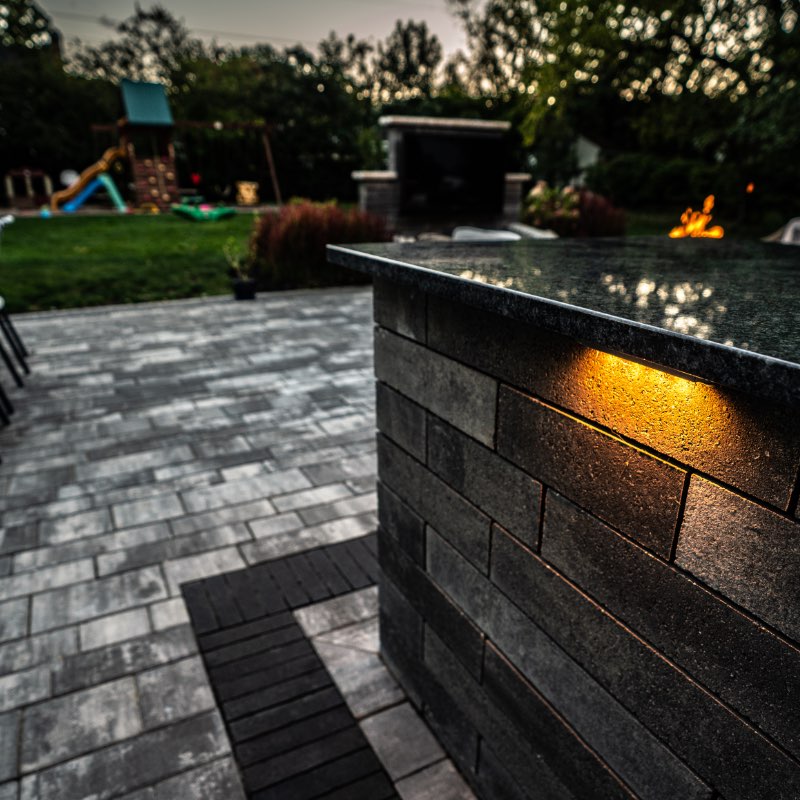 Our designer was forced to get creative as an outdoor TV was top on the client's wish list but mounting surface area was limited. In front of the firepit we designed a one-of-a-kind TV wall, constructed of pavers that matched the color of the patio. With so much hardscape we softened the new patio space by installing hydrangea trees and greenery around the border.