In Avon Lake
This lakeside home had an unusable backyard that required challenging excavation. Once the land was cleared over 120 tons of boulders and river rock were laid to create a natural lakeshore aesthetic. Steps on either side of the backyard were installed and completed with landscape lighting. Both the pavilion and firepit sit on a Unilock paver patio and provide unobstructed Lake Erie views. Landscaping and a unique use of artificial turf soften the overall project and add necessary color.
Once the installation was complete we knew we needed to add landscape lighting. When the sun begins to set on Lake Erie this Avon Lake property lights up. Over 40 different Kichler landscape lights were incorporated into the design/build of the backyard to add safety but also dramatic aesthetic. The steps on either side of the property are lined with lights and all hardscape elements, including columns, seating wall and patio steps, feature under cap lighting. Spotlights were hidden in the landscape to highlight larger trees and boulders.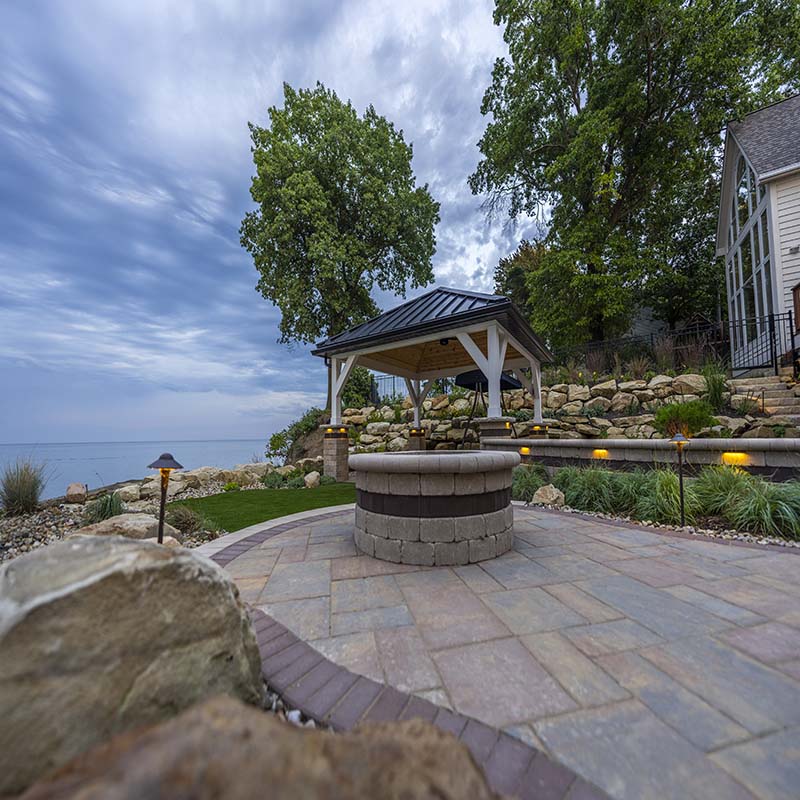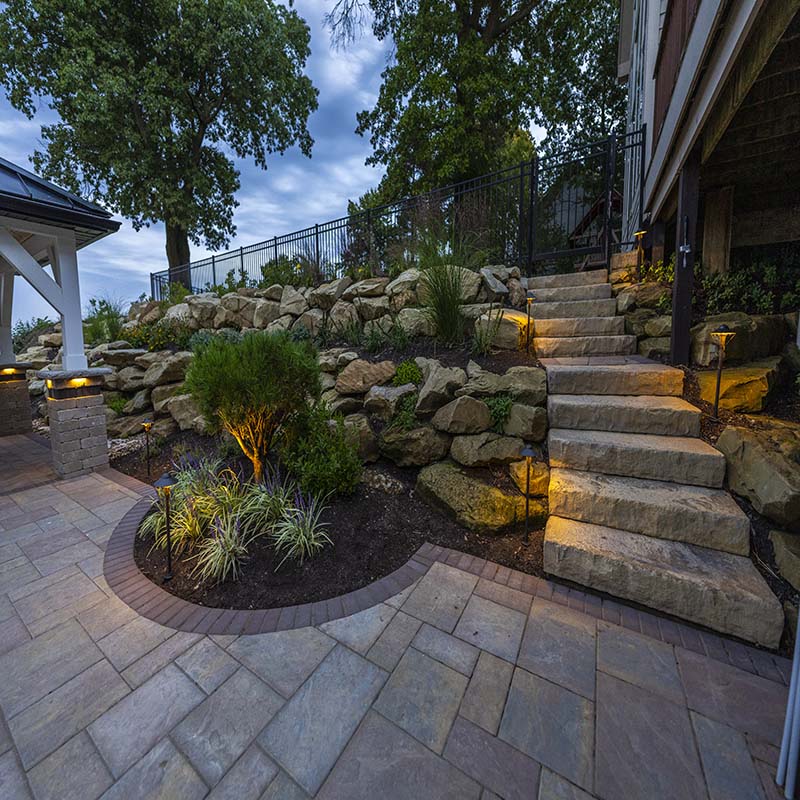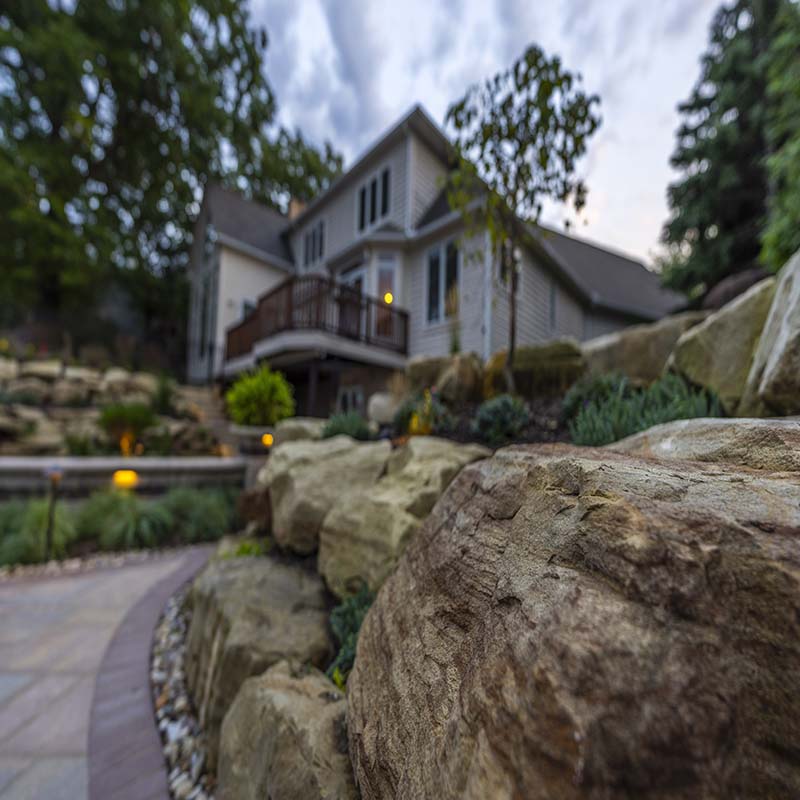 The backyard was inaccessible. We had to first create an entry ramp that fit equipment and labor to even begin excavation. Given the terrain, we were forced to work from one side of the yard to the other, with a dedicated focus on boulder retention. The results are unimaginable.