Make your second living room your favorite
Outdoor Living Spaces
Take the indoors outdoors and maximize your living space. At Ground Works Land Design, we're dedicated to creating and maintaining dramatic outdoor living spaces that are innovative and irreplaceable in design, and most important, fit for you.
Verandas
Add shelter and grandeur to your outdoor living.
Whether you want to dramatically designate an outdoor gathering space, provide overhead protection from the elements or simply hang bistro lights from above, Ground Works has you covered.
Patios
Patios are the literal foundation of any custom outdoor living space.
Providing you with endless colors, textures and styles, our pavers withstand harsh conditions, are easy to clean and come with a lifetime warranty. We proudly wear the selective Unilock Authorized Contractor badge, which means Unilock has inspected and approved our company to sell and install their material. In addition to pavers, we also offer stamped concrete.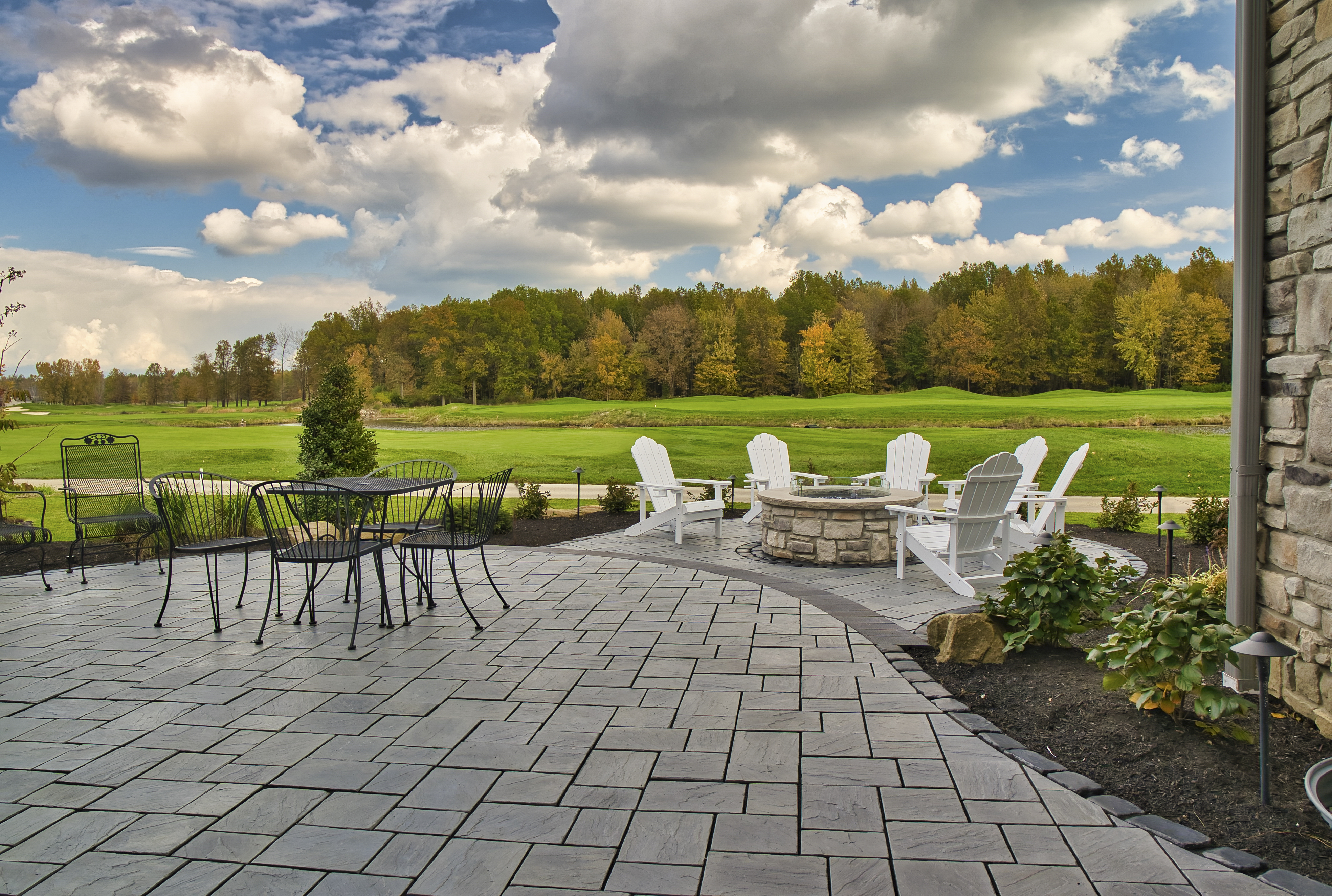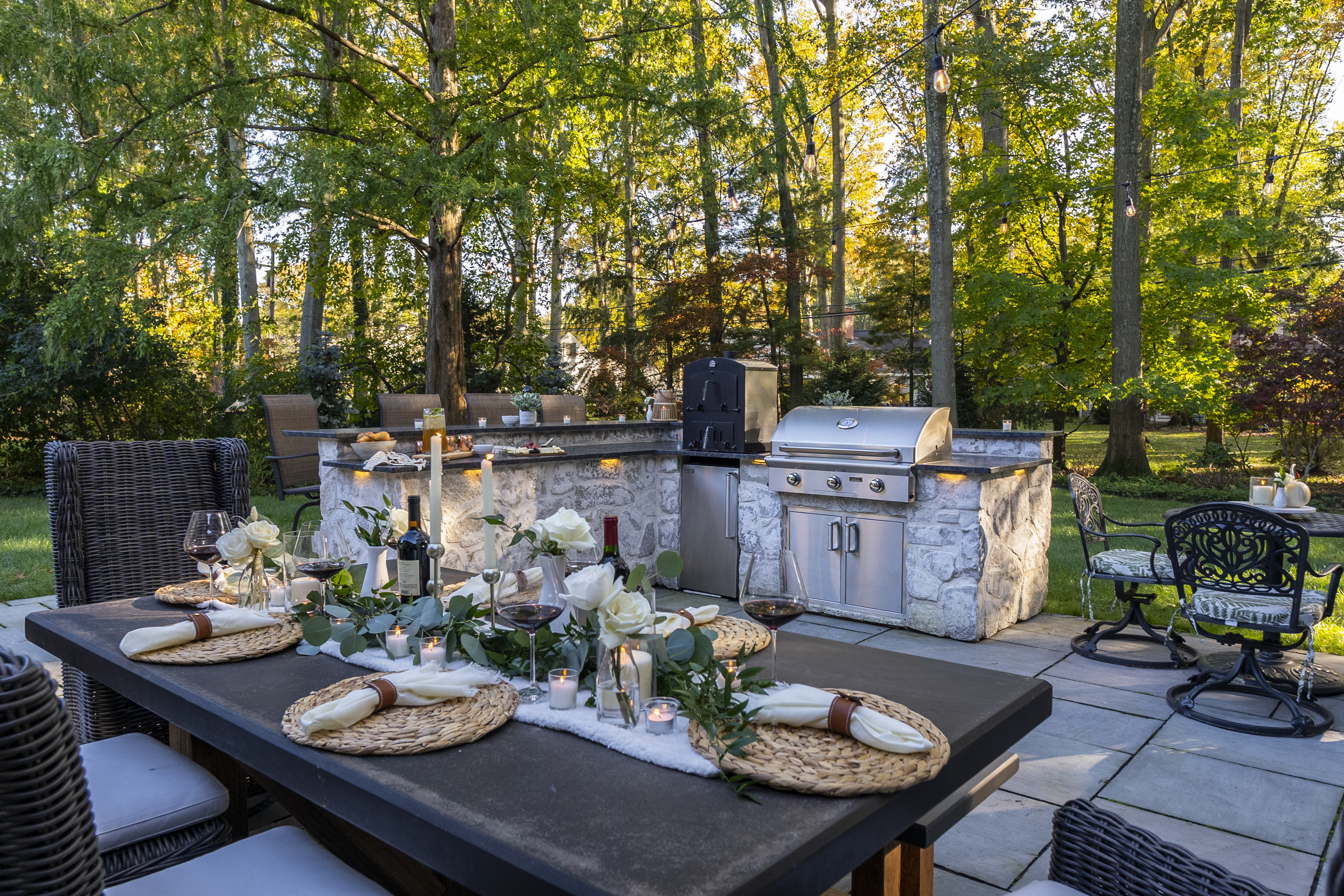 Outdoor Kitchens
Everything is better outside, and that includes cooking.
We can match all of your favorite gourmet kitchen features from inside your home, and expand that functionality to the outdoors. Ideal for entertaining and dining alfresco, an outdoor kitchen from Ground Works includes: premium weather-withstanding grills, smokers and pizza ovens; marble, granite and concrete countertops; refrigerators, sinks, complete electrical and much more.
Firepits
A firepit designed and installed by Ground Works guarantees to bring the heat.
Whether it's gas or wood burning, masonry or paver, circle, rectangular or anything in between, we can meet your style needs and provide yearlong warmth and purpose.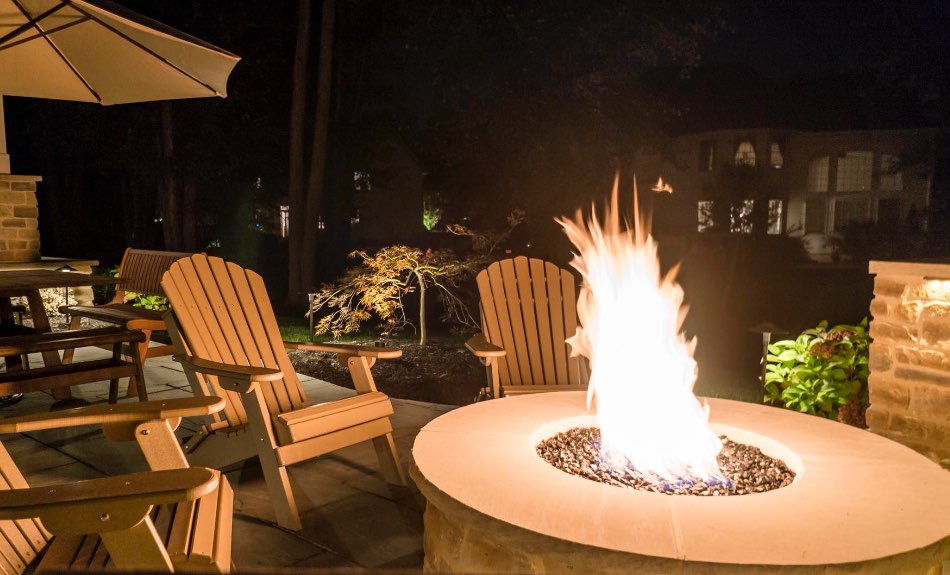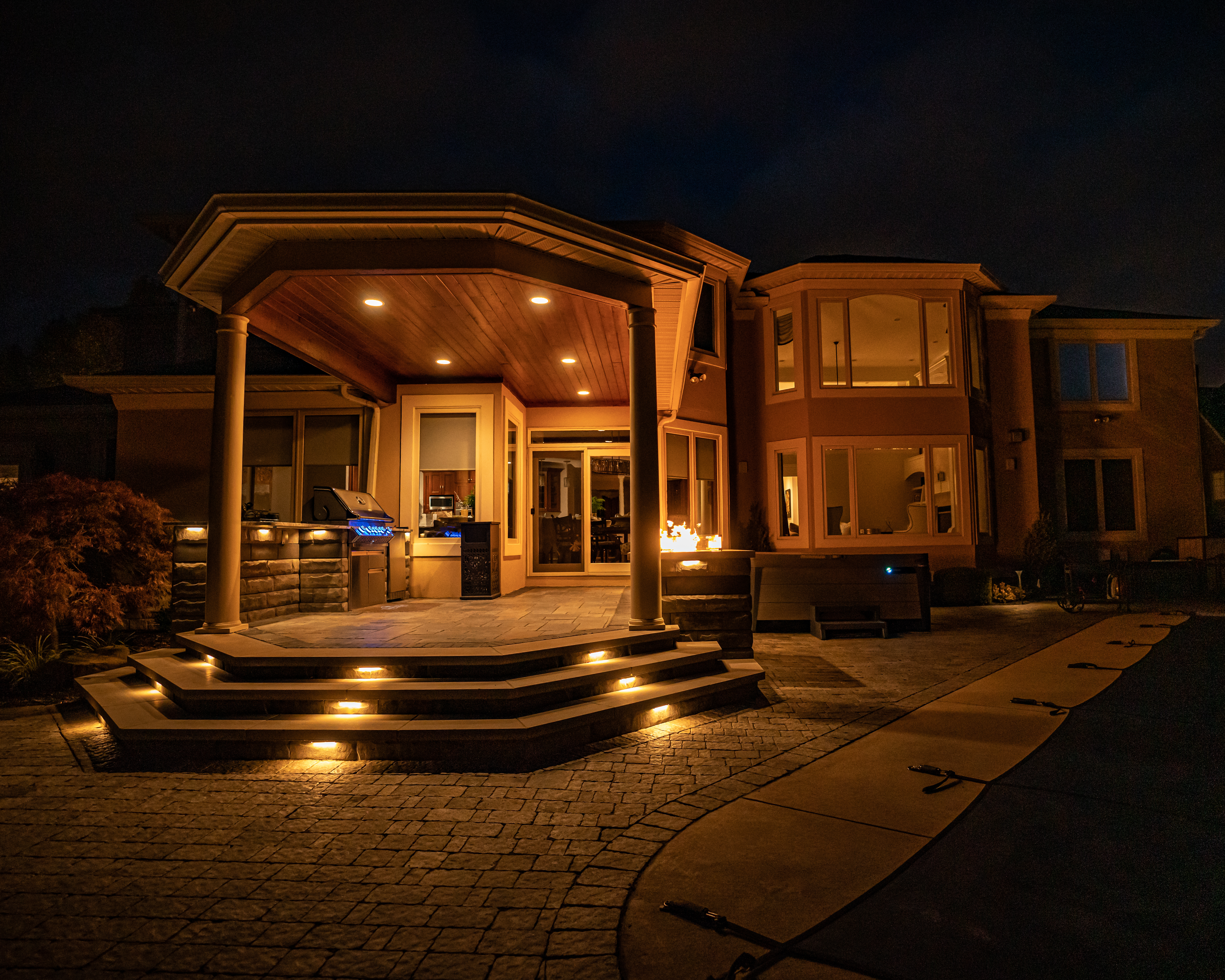 Landscape Lighting
Illuminate your home and its finest features.
Landscape lighting is crucial to the overall aesthetics of a property, but it's commonly overlooked. It's easiest to work landscape lighting into the initial overall design project, but it can always be added at a later time. From wall-wash up lighting to spot lighting specific trees, landscape lighting not only adds curb appeal but offers safety and functionality benefits to homes with large driveways, pathways and tiered patios. Ground Works is a certified Kichler LightPro, which means we're authorized to install and back all landscape lighting with a three-year warranty. We use the most efficient lighting products in the marketplace with a 15-year warranty on LED bulbs, which use less than 10 watts.
Pools & Spas
Hydrate your backyard living space with a pool that promotes relaxation and recreation for the entire household.
Ditch the pool pass and enjoy a resort-style cool off in the privacy of your own yard. Ground Works promotes exclusive partnerships with the leading pool builders in the region and our architects work closely to provide you with a one-of-a-kind backyard oasis.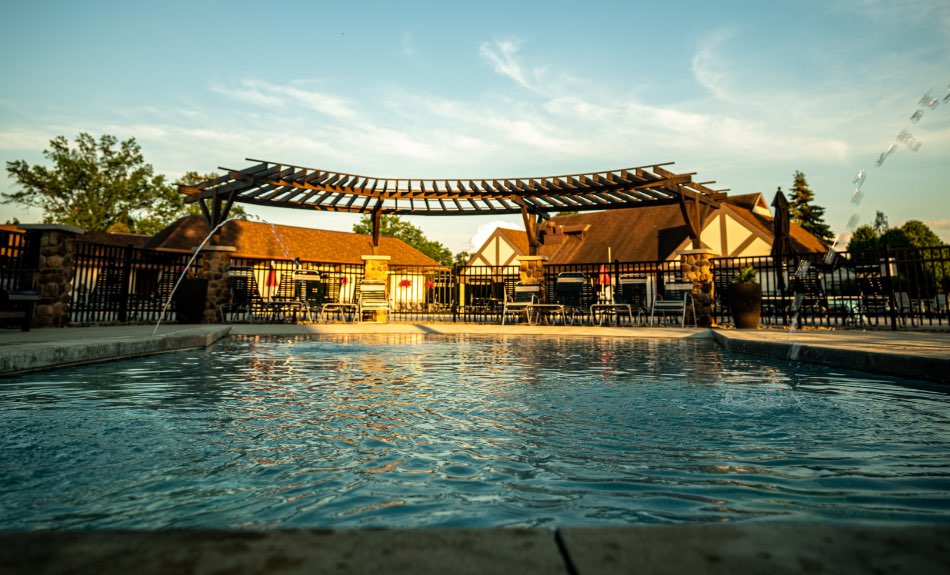 If you can dream it, we can design it
With over 70 years combined experience in Landscape Architecture and Design, our design team are experts at making the outside of your home as beautiful and functional as the inside.